evo Easter essentials gift guide
Must-have gifts for the evo reader and their car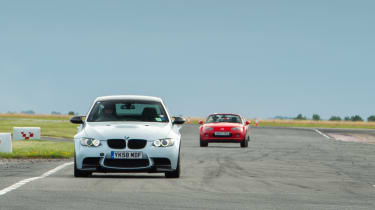 With the weather improving, many petrolheads will be thinking about preparing their pride and joy for the motoring adventures that await this year. 
Whether it's for the car enthusiast in your life or a self-bought treat, these Easter gift ideas are ideal for doing just that, with our list covering everything from car detailing products to parts and much more besides. 
However much you have to spend, you're sure to find a great option below.
Nextbase 622GW dash cam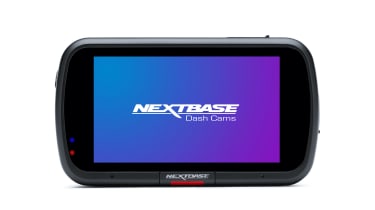 This award-winning dash cam from Nextbase helps to safeguard drivers by providing an extra eye on the road – something that's ideal after a few recent changes to the Highway Code. The 622GW boasts a great feature set, too, with 4K footage recording, digital image stabilisation and extreme weather mode. Plus it's the world's first dash cam to include what3words compatibility. You'll also get a further layer of security thanks to SOS Response and Intelligent Parking Mode. The Nextbase 622GW is available from Halfords, Argos and Nextbase directly with a £20 discount until the end of March.
Price: £229
Visit nextbase.com
eBay Parts and Accessories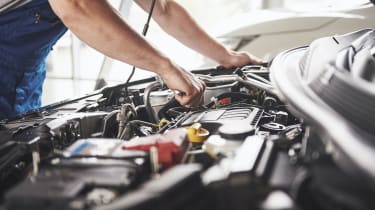 If you're on the lookout for new tools, accessories or gear online, then it's well worth a visit to eBay's dedicated motoring store. There you'll find an ever-growing range of products to suit all your car needs, from tuning parts to engine oils and crucial track day essentials like helmets and protective clothing. There are official showrooms for many household-name brands like BMW, Ford, Toyota and Lexus, so you know you'll be getting your hands on genuine parts. Plus, featured sellers such as Parts in Motion and Gravity Performance mean you can browse offerings from established and reliable retailers.
Visit ebay.co.uk
Autoglym QuickRefresh
If you know someone who loves to take care of their car but is strapped for time, then this QuickRefresh solution from Autoglym is just the ticket. It's designed to quickly spruce up your vehicle's appearance by bridging the gap between full washes. Just dilute it in water, then wipe on and off for a quick application. QuckRefresh uses Autoglym's microemulsion technology to gently lift layers of surface contaminants, holding them safely in suspension and minimising the risk of scratches and swirls. QuickRefresh also works with the full shelf of Autoglym products, so it supports the effectiveness of any existing coatings.
Price: £14.99
evo Track Days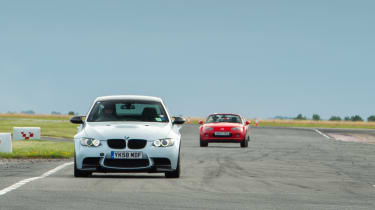 Treat yourself or a loved one to the thrill of driving this Easter with a ticket to an evo Track Day. The 2022 series will be our biggest season yet at some of the UK's best tracks, including Bedford, Goodwood and Brands Hatch. If restrictions have kept you from attending track days in the last couple of years, then now's a great time to get back to it. The season kicks off in May and runs until September. All attendees will benefit from one-to-one tuition, complimentary photography and free helmet hire. Find out more information by visiting our website below or scanning the QR code.
Price: From £200
Visit evotrackdays.co.uk
Atera Genio Pro Advanced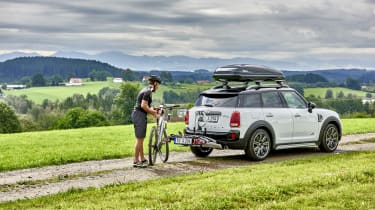 The Genio Pro Advanced is designed to carry e-bikes and long wheelbase bikes of up to 30kg. The unique folding system makes it easy to carry, fit, remove and store. Plus it tilts far enough to allow even vertical tailgates to be opened, and there's an optional adaptor for carrying a third bike should you need it.
Price: £474.95
Visit roofbox.co.uk
Pioneer VREC-170RS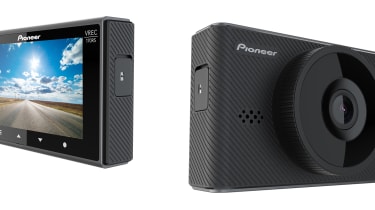 The latest front-facing dash cam from Pioneer offers full HD recording, and active safety features such as front collision and lane departure warnings. The 139-degree lens gives a wide view of the road, while the device can also be set to keep an eye on surroundings when the car is parked and stationary.
Price: £109.99
Visit pioneer-car.eu/uk
Draper Tools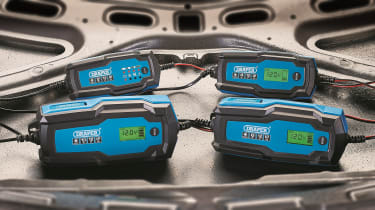 The new range of smart chargers and maintainers from Draper Tools offer an ideal Easter present for those concerned about getting caught out by a flat battery. The range includes four different models  (2A, 4A, 6A and 10A) that help analyse, repair and extend the life of your battery through a 10-step process. The chargers can check the status of your battery and ensure it's kept at 95 to 100 per cent, with the voltage being continually monitored. They work with a range of 6V and 12V vehicle batteries and can be connected to a lead-acid or lithium battery without the risk of overcharging. This means that you can leave them to charge overnight without having to worry. A Draper smart charger is good to use on heavily discharged (or completely flat) batteries, too, with repeated charging through small current pulses delivering gradual power to revive capacity. The chargers are also designed to cope with temperature extremes, making them a cost-effective solution to keep your car battery in good condition all year round. They come with a 12-month warranty, and you can find out more by visiting the link below.
Price: From £29.99
Visit drapertools.com